Sustainable investing
Gresham House is committed to operating responsibly and sustainably, building long-term value for clients across our portfolio.
Gresham House is committed to operating responsibly and sustainably, building long-term value for clients across our portfolio.
At Gresham House, sustainable investing is a key part of our business.
We strive to achieve the highest standards across all our operations and are committed to integrating responsible business practices.
Our business mission is to deliver strong, consistent financial performance in alternative investments and align ourselves to our clients and shareholders' long-term objectives.
Our definition of sustainable investment is investment that proactively manages a full range of risks and seeks to make a positive social, economic or environmental impact whilst delivering strong financial returns.
We believe our commitment to integrating sustainable investment practices where applicable across our strategies, has a clear fit with making an active contribution to the sustainability agenda at a global, local and asset level over the long term.
Sustainable Investment Report
We released our inaugural Sustainable Investment Report in March 2021, setting out in detail our progress and commitments to sustainability.
The report aims to demonstrate the work that has been carried out in the last year to get to where we are today, including case studies across our asset divisions, measurements of what we have achieved, and key Group milestones.
It also highlights the reporting and transparency we provide and discusses our aim to demonstrate the impact that our business and our investments are having on the environment and society.
Sustainable investment webinar
Watch our recent Sustainable Investment Webinar, featuring Managing Director, Rupert Robinson and Sustainable Investment Director, Rebecca Craddock-Taylor discussing our approach to sustainability and how we provide long term investment solutions for our clients.
The team also look back at the steps we made in 2020 and outline the developments to come in 2021 and beyond.
Engagement & voting
Gresham House is an active investor and acts as a long-term steward of the assets across our portfolio. We believe that active ownership, including engagement and voting, are effective mechanisms designed to minimise risk and maximise returns. Our engagement and voting activities are integrated into our business practices and investment processes. Both activities are viewed as a key part of our investment approach and not considered stand-alone objectives.
Signatories & support
We believe in playing an industry leadership role in supporting and promoting sustainable investment, and this includes participation in a number of industry bodies, and supporting sustainable initiatives.
We are a signatory to the UN-supported Principles of Responsible Investment and have aligned our sustainable investment commitments with them. We are a member of UKSIF and a signatory to the UK Stewardship Code. We have also been awarded the LSE Green Economy Mark.
We received our first set of results from the UN-supported Principles for Responsible Investment in 2020, achieving an A+ rating for Strategy & Governance, the highest possible score. For our investment strategies, we scored an A+ for Infrastructure, and A for both Public Equity and Private Equity.
We support the ambitions of the Paris Agreement to manage the effects of climate change by limiting global temperature increases to well below 2˚C, preferably to 1.5˚C, compared to pre-industrial levels. We acknowledge the goals of this agreement and believe that many of our investments contribute positively to the transition to a low carbon economy.
We support the recommendations of the Task Force on Climate-Related Disclosures (TCFD) for disclosing clear, comparable and consistent information about the risks and opportunities presented by climate change alongside existing financial disclosures. We will be working towards our own TCFD disclosures to provide our clients and investors with the required information to understand the climate risk and opportunities across our business operations and investment decisions.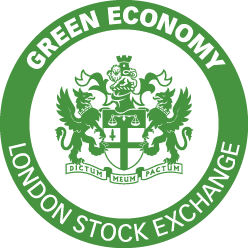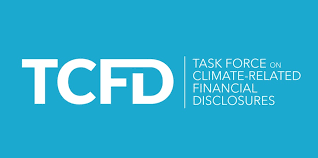 Latest news
Gresham House releases its first Sustainable Investment Report, setting out in detail our progress and commitments ... Read More
The Gresham House plc team reinforce the importance of real assets in an ESG portfolio, providing insight into our ... Read More