A London-listed investment trust which seeks to create shareholder value through constructive corporate engagement with publicly quoted companies.
A London-listed investment trust which seeks to create shareholder value through constructive corporate engagement with publicly quoted companies.
Strategic Equity Capital plc (SEC) is a London-listed investment trust investing predominately in small cap UK equities. SEC is managed by Gresham House, a UK listed specialist investment manager.
The investment objective of the Company is to achieve absolute returns (i.e. growth in the value of investments) rather than relative returns (i.e. attempting to outperform selected indices) over a medium-term period, principally through capital growth.
SEC listed on the London Stock Exchange on 19 July 2005, having raised funds from a wide range of investors including institutions, pension funds and private banks. The Board consists of five Non-Executive Directors, all of whom are independent of the Investment Manager.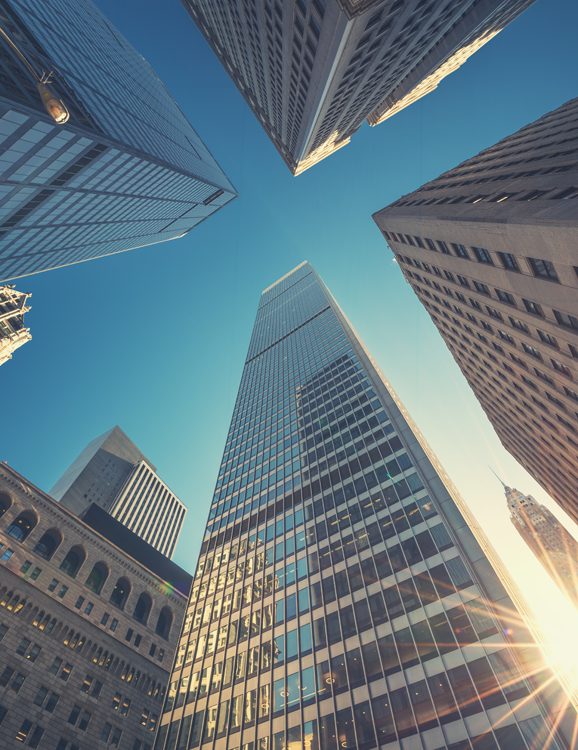 Why invest
Differentiated strategy with a highly-concentrated portfolio of between 15 – 25 companies, a deep research focus and engaged approach
Focused on high-quality companies with a market capitalisation at the time of investment of between £100m and £300m with strong potential growth prospects
Genuine small cap emphasis – a structurally overlooked part of the market that is not only under-researched but presents a large universe and opportunity set for smaller company specialists such as ourselves
Valuations in UK equities, particularly within the smaller company segment, present attractive entry points for investment
Long term investment horizon and low portfolio turnover with an emphasis on quality companies
Investment management bolstered by the addition of Ken Wotton who has a strong long-term performance track record in smaller companies
Small-cap specialists with significant public and private equity expertise, leveraging Gresham House's broader platform and network
Low correlation to market and peers
Applying its proprietary Strategic Equity strategy to combine the approach and disciplined processes of private equity, with constructive corporate engagement and thorough due diligence, the investment team's experience in this area has shown the potential for strong returns.
The team can invest in a number of ways to help companies achieve their goals, including:
Providing primary capital
Supporting changes in strategic focus or operational performance
Pre-IPO funding
Providing a catalyst for M&A
Through its Strategic Public Equity (SPE) investment philosophy, Gresham House aims to have a considerably higher level of engagement with investee company stakeholders, in order to exploit market inefficiencies and support a clear plan to create value over the long term.
Gresham House's process is differentiated by:
A hands-on, strategic approach to investing for the long term: the team develop close relationships with the companies invested in and seek to hold influential stakes
Expertise in situational investing: the team have specialist knowledge and understanding of the lifecycle of businesses. We appreciate the capital that companies need and when to provide it
Coverage of public and private markets: Gresham House monitors how different parts of the market behave and where the opportunities lie, allowing the team to take advantage of these in their investment approach to individual companies
Portfolio construction
The Trust is a concentrated portfolio of 15-25 high conviction holdings with prospects for attractive absolute returns over our investment holding period. The majority of portfolio value is likely to be concentrated in the top 10-15 holdings with other positions representing potential "springboard" investments where we are still undertaking due diligence or awaiting a catalyst to increase our stake to an influential, strategic level.
At acquisition, no holding can represent more than 10% of the portfolio but a successful investment could grow over time to reach 15% of net assets before ongoing trimming or a sale of the holding would occur.
Bottom-up stock picking determines SEC's sector weightings, which are not explicitly managed relative to a target benchmark weighting. The absence of certain sectors such as Oil & Gas, Mining, Banks and Insurers, as well as limited exposure to overtly cyclical parts of the market, typically result in a portfolio heavily weighted towards Software, Healthcare and Business Services.
Portfolio characteristics:
Portfolio companies should be operating in a sector or niche market that offers opportunities for structural growth or a stable, competitive environment providing the scope to take market share
Quality is indicated by management capability and track record alongside sustainable competitive advantages such as strong, defensible intellectual property and an attractive market position with premium growth rates relative to competitors
Companies should have the potential to deliver strategic value, by exhibiting characteristics valued highly by potential trade buyers in their sector
Financially, companies should be able to demonstrate a fundamentally profitable business model, strong cash generation, attractive returns on capital and superior operating margins
High-quality management is desirable, although we may seek to strengthen this as part of our constructive active engagement process
The investment case should not be compromised on ESG grounds. We will actively seek to assess key ESG risks and opportunities before investing and monitor and engage to drive improvements and mitigate risks over the investment lifetime
The shareholder register should be aligned with SEC's objectives and we aim to engage with other investors to seek consensus on strategy and key value drivers
How to invest
The Company's shares are traded openly on the London Stock Exchange and can be purchased through a stock broker or other financial intermediary.
The shares are available through savings plans (including Investment Dealing Accounts, ISAs, Junior ISAs and SIPPs) which facilitate both regular monthly investments and lump sum investments in the Company's shares. There are a number of investment platforms that offer these facilities.
Computershare – Share Dealing Service
A quick and easy share dealing service is available to existing shareholders through the Company's Registrar, Computershare Investor Services, to either buy or sell shares. An online and telephone dealing facility provides an easy to access and simple to use service.
For further information on this service please visit www.computershare.trade or call 0370 703 0084 (calls are charged at a standard geographic rate and will vary by provider. Calls outside the United Kingdom are charged at the applicable international rate). Lines are open from 8.00am to 4.30pm Monday to Friday (excluding public holidays in England and Wales).
Before you can trade you will need to register for the service. Shareholders should have their Shareholder Reference Number ('SRN') available. The SRN appears on share certificates and it will be required as part of the registration process.
Investor relations queries
Computershare Investor Services plc
The Pavilions
Bridgwater Road
B599 6ZY