Gresham House Renewable Energy VCT 2 plc is a venture capital trust with a portfolio of renewable energy projects in the UK.
Gresham House Renewable Energy VCT 2 plc adopted a new Investment Policy on 13 July 2021 (the "New Investment Policy").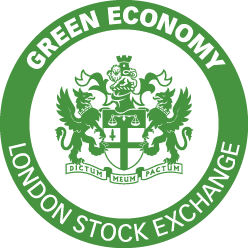 The main objective is to continue management of the portfolio with the intention of realising the sale or monetisation otherwise of all remaining assets in the portfolio.

Investment approach
The Renewable Energy VCT funds have mainly been invested in a portfolio of renewable energy generating assets, since inception. These assets are mature, generating electricity and earning revenues. The revenues are both from the sale of electricity and from government incentives to support the development of renewable energy generation capacity, such as feed-in tariffs and renewable obligation certificates.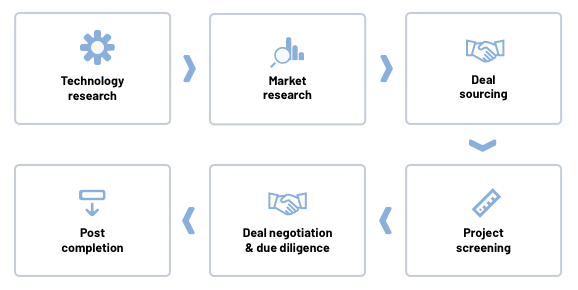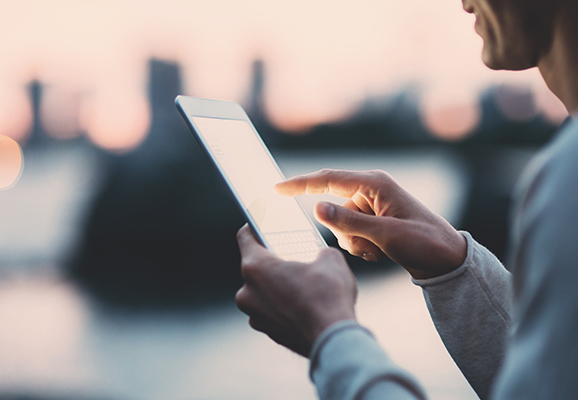 How to invest
Secondary market investment
The VCT won't be launching any new offers for subscription as per the New Investment Policy,
Shares already in issue can be purchased on the secondary market via a stockbroker or authorised share dealing service. To register your interest to buy or sell shares please contact Chris Lloyd at Panmure Gordon (UK) Limited, the Company's market maker:
Chris Lloyd
T: 0207 886 2716
E: Chris.lloyd@panmure.com
Important information: Prospective investors should carefully consider the risks associated with this form of investment and seek advice from a qualified financial adviser. Investment in smaller unquoted companies involves a higher degree of risk than investment in larger companies. VCT shares are infrequently traded, so shares are often valued at a discount to their Net Asset Value and may be difficult to realise. Shareholders may be offered a price which is less than the full value of the underlying assets.
Gresham House Renewable Energy VCT 2 plc Board
Investor relations queries
Shareholder information
Link Group is our registrar and they offer many services to make managing your shareholding easier and more efficient.
Signal Shares
Signal Shares is a secure online site where you can manage your shareholding quickly and easily.  You can:
View your holding and get an indicative valuation
Change your address
Arrange to have dividends paid into your bank account
Request to receive shareholder communications by email rather than post
View your dividend payment history
Make dividend payment choices
Buy and sell shares and access a wealth of stock market news and information
Register your proxy voting instruction
Download a stock transfer form
To register for Signal Shares just visit www.signalshares.com. All you need is your investor code, which can be found on your share certificate or your dividend confirmation voucher.
Customer Support Centre
Alternatively, you can contact Link's dedicated VCT Customer Support Centre which is available to answer any queries you have in relation to your shareholding:
By phone – UK – 0371 664 0324
(Calls are charged at the standard geographic rate and will vary by provider. Calls outside the United Kingdom will be charged at the applicable international rate. Lines are open between 09:00 – 17:30, Monday to Friday excluding public holidays in England and Wales).
 By email – vcts@linkgroup.co.uk
By post – Link Group, 10th Floor, Central Square, 29 Wellington Street, Leeds, LS1 4DL
Sign up to electronic communications
Help us to save paper and get your shareholder information quickly and securely by signing up to receive your shareholder communications by email.
Registering for electronic communications is very straightforward. Just visit www.signalshares.com. All you need is your investor code, which can be found on your share certificate or your dividend confirmation voucher.
Arrange to have your dividends paid direct into your bank account
 This means that:
Your dividend reaches your bank account on the payment date
It is more secure – cheques can sometimes get lost in the post
You don't have the inconvenience of depositing a cheque.
Helps reduce cheque fraud.
If you have a UK bank account you can sign up for this service on Signal shares (by clicking on 'your dividend options' and following the on screen instructions) or by contacting the Customer Support Centre.
Share fraud warning
Share fraud includes scams where investors are called out of the blue and offered shares that often turn out to be worthless or non-existent, or an inflated price for shares they own. These calls come from fraudsters operating in 'boiler rooms' that are mostly based abroad.
While high profits are promised, those who buy or sell shares in this way usually lose their money.
The Financial Conduct Authority (FCA) has found most share fraud victims are experienced investors who lose an average of £20,000, with around £200m lost in the UK each year.
Protect yourself
If you are offered unsolicited investment advice, discounted shares, a premium price for shares you own, or free company or research reports, you should take these steps before handing over any money:
Get the name of the person and organisation contacting you
Check the Financial Services Register at http://www.fca.org.uk/ to ensure they are authorised
Use the details on the FCA Register to contact the firm
Call the FCA Consumer Helpline on 0800 111 6768 if there are no contact details on the Register or you are told they are out of date
Search our list of unauthorised firms and individuals to avoid doing business with
REMEMBER: if it sounds too good to be true, it probably is!
If you use an unauthorised firm to buy or sell shares or other investments, you will not have access to the Financial Ombudsman Service or Financial Services Compensation Scheme (FSCS) if things go wrong.
Report a scam
If you are approached about a share scam you should tell the FCA using the share fraud reporting form at http://www.fca.org.uk/ scams, where you can find out about the latest investment scams. You can also call the Consumer Helpline on 0800 111 6768.
If you have already paid money to share fraudsters you should contact Action Fraud on 0300 123 2040.