Gresham House offers investors direct exposure to the Irish commercial property investment market
Gresham House offers investors direct exposure to the Irish commercial property investment market
We offer real estate owners comprehensive asset management, property management and development management of office, retail and industrial properties in Ireland.
Gresham House Real Estate Limited and some of its services it provides are not regulated by the Central Bank of Ireland (CBI) and do not benefit from any client investor compensation scheme or the CBI's conduct of business rules.
Commercial Property investment with Gresham House
Gresham House provides investors with one of the most comprehensive and reliable asset and development management services in the Irish property sector. By working alongside our clients, we gain an in-depth understanding of their business and property needs, to help them realise their ambitions.
Our Commercial Property team specialises in:
Formulating investment and development strategies
Evaluating and acquiring properties
Executing plans to protect and enhance value
Our Commercial Property funds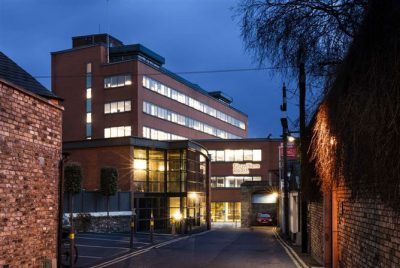 Gresham House Commercial Property Fund
Gresham House Commercial Property Fund invests in properties in suburban Dublin and major regional centres.
Read more
Other services we provide
Why Gresham House for Commercial Property?
Irish property developers and owners have entrusted Gresham House to take care of their commercial property needs. We manage property in excess of €300 million on behalf of our clients.
This is thanks to:
Deep in-house experience: we have a proven track record of bringing cutting-edge projects from conception to completion
Insight: we have unparalleled knowledge enabling us to identify opportunities and threats
Strong relationships with key stakeholders in the Irish market, from funders to planners and potential occupiers
Blend of skills: our highly experienced professionals bring a range of specialities, including engineering, finance and project management
Strong governance: our experience in working with a range of clients, extending beyond Ireland, has made us well-versed in working within various regulatory regimes